The Blå Gården is located in Smedstorp which is the geographic center on Österlen.
If you go road 11, you enter Smedstorp and turn right about 200 meters after the railway crossing.
If you go by road 9 turn towards Smedstorp in Hammanhög. After about 6 km you will come to Smedstorp. Then you turn left about 200 m after the 40–sign.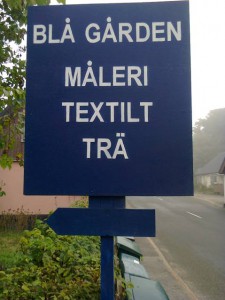 Welcome!